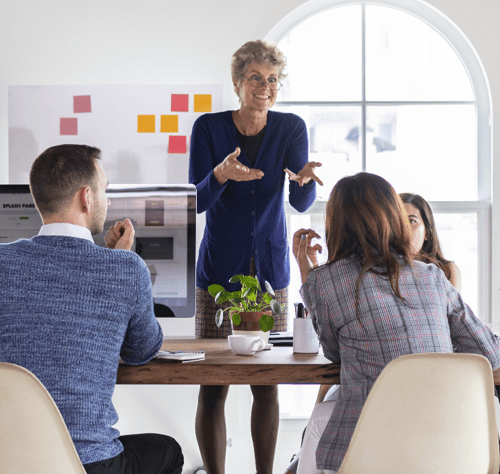 The Event

| Why can't you miss it?



"The technology you use impresses no one. The experience you create with it is everything." – Sean Gerety
Join Trueblue's "AI Marketing for Pharma 2022" event, connect anywhere to learn new skills, be inspired, and discover key insights that will help you create better experiences for your customers.
Explore with us the

Trends of the Coming Year




In recent years the development and growth of Digital Marketing has embraced multiple sectors. Explore the latest Digital Marketing trends and strategies and technologies, Artificial Intelligence, CX, Content Marketing, Data, Analytics.
Now the time is ripe for Pharma & Healthcare as well, with a growing awareness on the part of both stakeholders and, ultimately, patients.
The Event will focus on helping marketers address the Business challenges ahead in this new year, to inspire and share practical advice to help plan, implement and execute new strategies to impact their campaigns for the future and create valuable experiences with the technology companies have at their disposal to them today.
This event is not to be missed.
Agenda

| 2:30 CET

We'll only take you 45 minutes!

Welcome & Introduction

The Marketing Trends 2022 speech for Pharma & Life Sciences you didn't know you needed!
Valeria De Flaviis - Head of Customer Experience Novartis
Martina Fiore - Head of Marketing Trueblue


DEMO
Call it…Digital Marketing! AiDEA Marketing Powered by Microsoft Dynamics 365©
Guido Pica - Cloud Solutions Architect at Microsoft
Luca Caucchioli - Presales Engineer at Trueblue


Is your turn 👉 Q&A Session