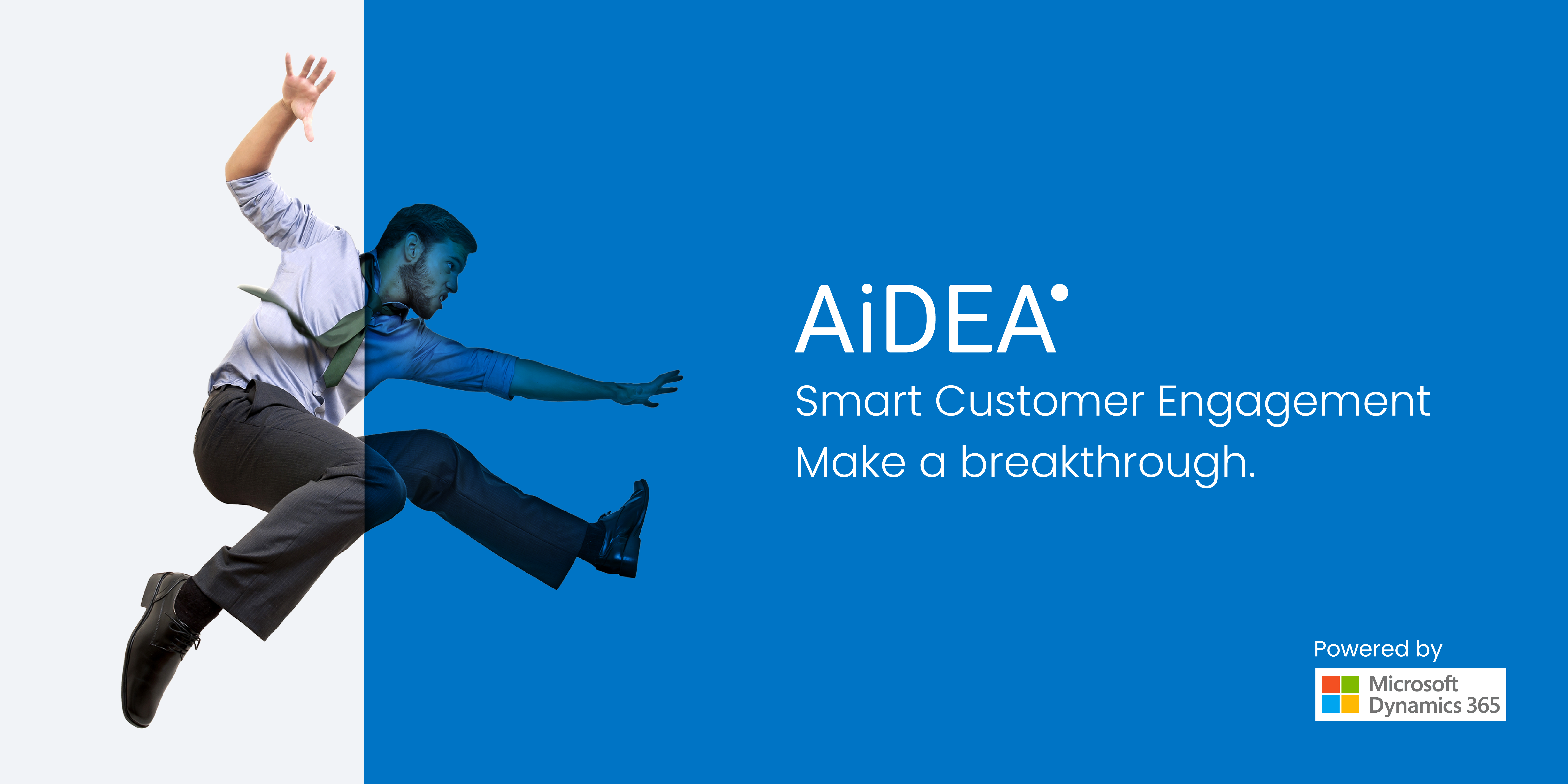 AiDEA
Rethink the Working Day of your Sales Force
The evolution of Customer Relationship Management (CRM), where AI is the foundation that powers operational and analytical solutions based on Microsoft Dynamics 365®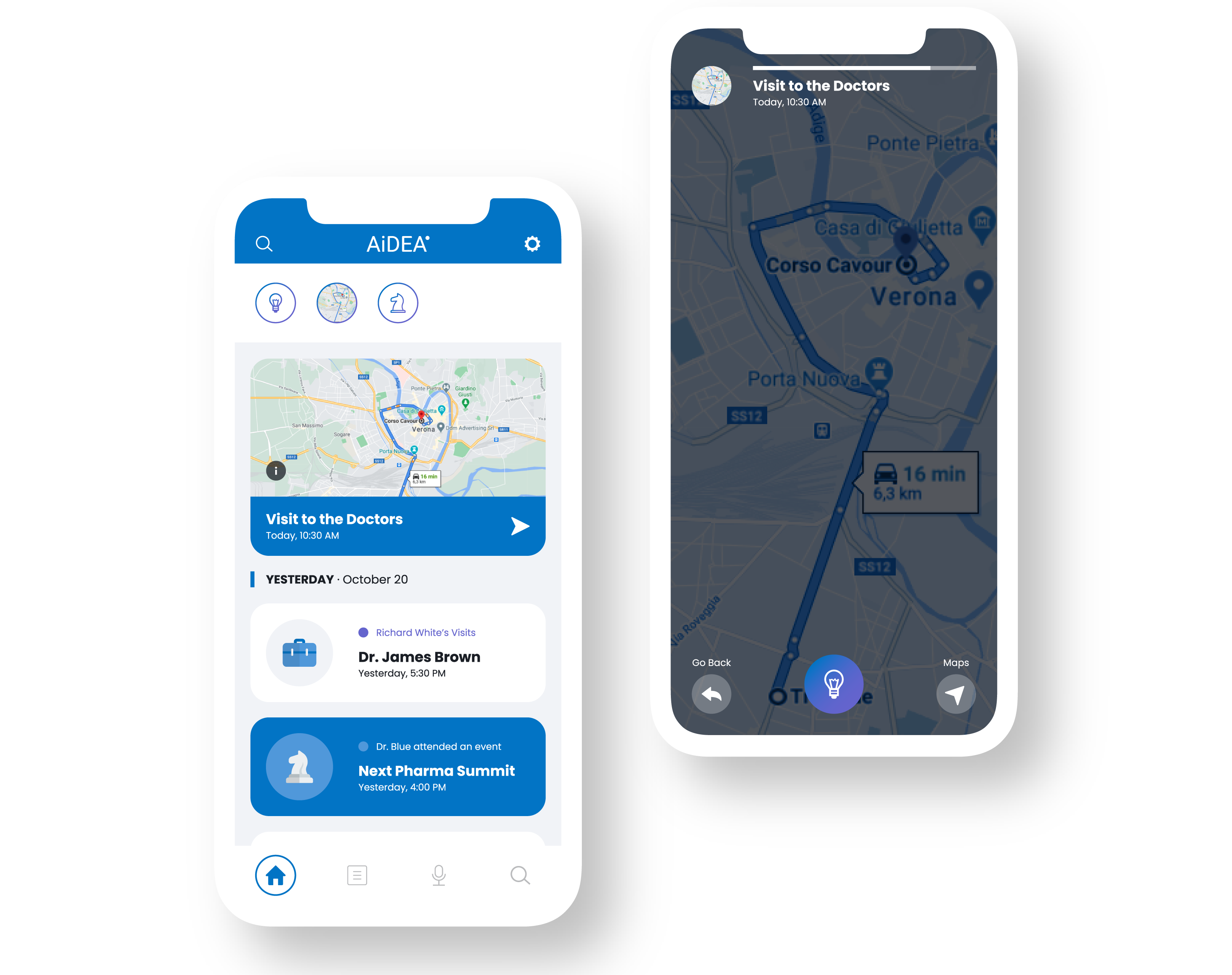 Our Features
Why Choose Us?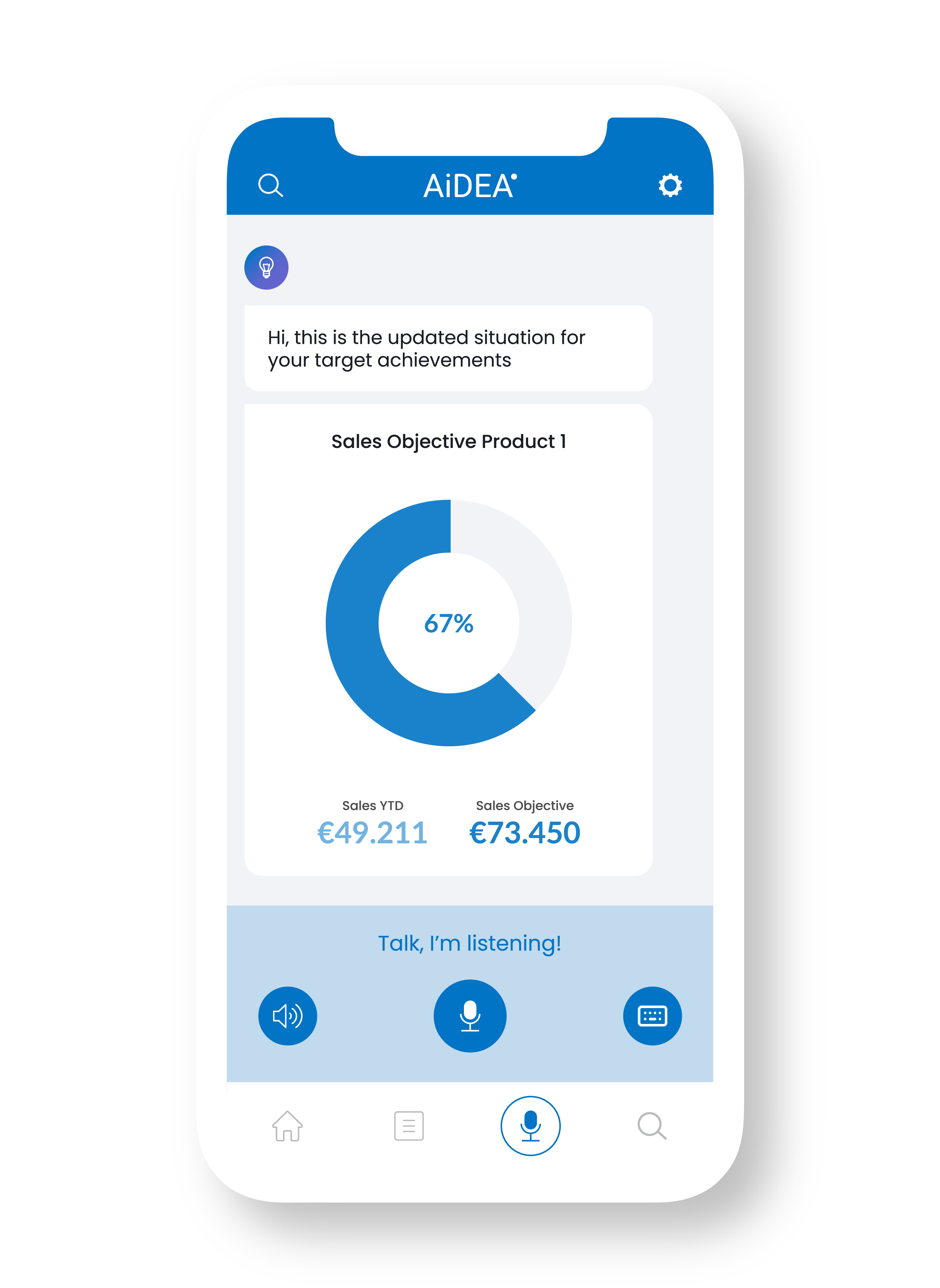 Optimize Performance and Go To Market
Intelligence insights at your fingertips for improved market performance

Smart Customer Engagement
Smart Multichannel Customer Engagement for a truly omni-channel strategy

Ensure
Adoption
Intuitive Interface to guarantee easy Adoption

Microsoft Dynamics 365® & Power Platform
Strategic integration to increase Customer Value in Pharma & Life Science industry
How It Works
Focused on Adoption
An innovative Solution able to support company-wide activities with an easy Adoption process is the way to success. Thanks to Intelligence Insights, AiDEA allows access to the right information at the right time in order to make the best decisions.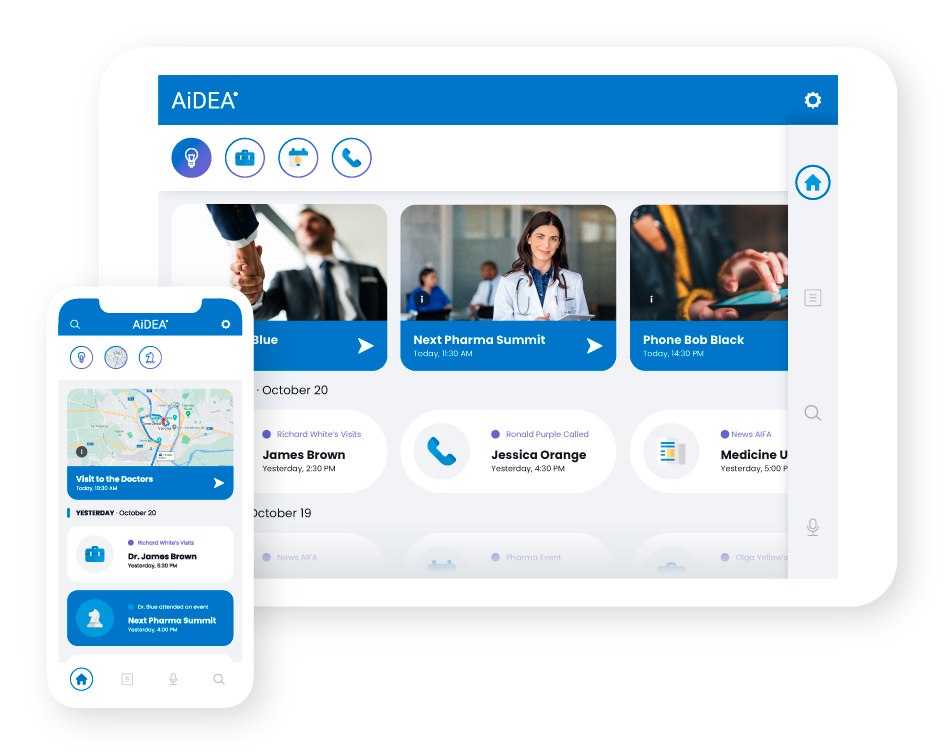 Target
Tailored around the different company needs

Field Force
Cross Device solution with Actionable Insights at your fingertips

Marketing Team
Strategic Hints to accelerate processes and workflows

Company Management
Get your Performance analysis simply using your Voice